Cambium Networks ePMP Force 300-16

Offers a Compelling, Compact Subcriber or Point-to-Point Solution Resilient to Interference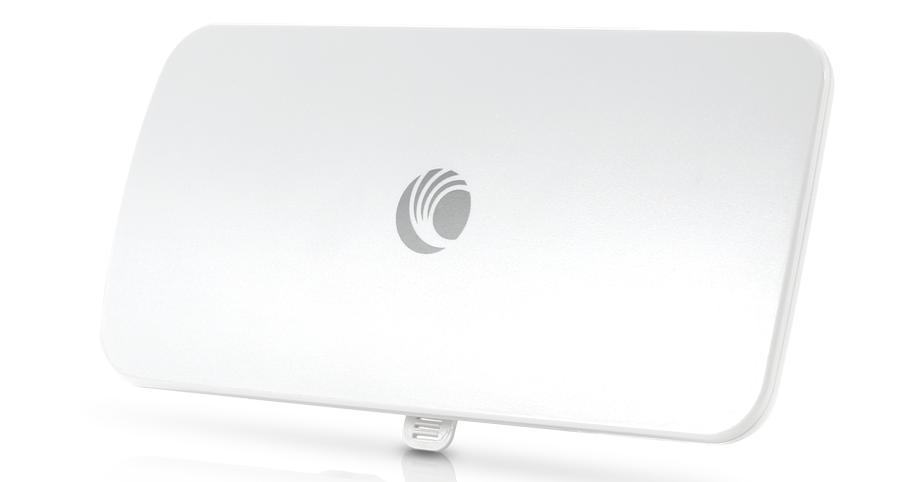 Cambium Networks Products
ePMP Force 300-16
ePMP 5 GHz Force 300-16 Radio (FCC) (US cord)
#C058910C112A
Our Price: $190.40
Click here to jump to more pricing!
Overview:
Wireless service providers and enterprises around the globe are challenged to deliver reliable connectivity in overcrowded RF environment. As spectrum increasingly becomes a scarce commodity, finding the right broadband connectivity solution is vital for all low and high density types of deployments.
Cambium Networks resolves this challenge with a breakthrough technology solution that delivers superior performance, resiliency and reach in the most congested environments. Combining the latest 802.11AC Wave 2 chipset and the field proven TDD MAC of ePMP, the Force 300-16 offers a compelling yet affordable point to point product and a future mid gain subscriber module for the ePMP3000 Access Point.
Force 300-16 continues the tradition of previous products with an integrated 25dBi dish with a narrow beamwidth and reliable mechanics. Supporting peak throughput greater than 500Mbps, the Force300-16 will also supports an always on spectrum analyzer and local WiFi management to take advantage of mobile installation applications.
Features:
Upto 500 Mbps of throughput
With a horizontal orientation mount providing a 15 degree beamwidth and 16dBi gain, the F300-16 offers a compelling, compact subscriber or point to point solution resilient to interference.
The ePMP Force 300-16 supports channel size configuration from 20MHz up to 80MHz and modulates up to 256 QAM.
802.11ac Wave 2 technology with high packets-per-second performance
5.1 to 5.8 band support (contingent on country regulatory requirements)
cnMaestro™ management
WiFi management option
Always on spectrum analyzer
Specifications:
ePMP Force 300-16 Specifications
Spectrum
Channel Spacing
Configurable on 5 MHz increments
Frequency Range
Wide Band Operation 4910 - 5970 MHz (Note: Allowable frequencies and bands are dictated by individual country regulations.)
Channel Width
20 | 40 | 80 MHz
Interface
MAC (Media Access Control) Layer
Cambium
Physical Layer
2x2 MIMO/OFDM
Ethernet Interface
10/100/1000 BaseT, Compatible with Cambium PoE & Standard PoE pinouts
Protocols Used
IPv4/IPv6 (Dual Stack), UDP, TCP, ICMP, SNMPv2c, NTP, STP, IGMP, SSH
Network Management
IPv4/IPv6, HTTPs, SNMPv2c, SSH, Cambium Networks CnMaestro™
VLAN
802.1Q with 802.1p priority
Performance
ARQ
Yes
Nominal Receive Sensitivity (w/FEC) @20MHz Channel
MCS0 = -89 dBm to MCS8 (256 QAM-3/4) = -66 dBm (per chain)
Nominal Receive Sensitivity (w/FEC) @40MHz Channel
MCS0 = -87 dBm to MCS9 (256 QAM-5/6) = -64 dBm (per chain)
Nominal Receive Sensitivity (w/FEC) @80MHz Channel
MCS0 = -84 dBm to MCS9 (256 QAM-5/6) = -59 dBm (per chain)
Modulation Levels (Adaptive)
MCS0(BPSK) to MCS9 (256 QAM-5/6)
Transmit Power Range
0 to +29 dBm (combined, to regional EIRP limit) (1 dB interval)
Physical
Surge Suppression
1 Joule Integrated (C000000L065A - 30V Gigabit surge suppressor is recommended for optimum protection)
Environmental
IP55
Temperature
30°C to +60°C (-22°F to +140°F)
Wind Survival
180 km/hour (112 mi/hour)
Weight
0.50 kg (1.1 lb) (includes mounting bracket)
Dimensions (Dia x Depth)
12.4 x 25.1 x 11.9 cm (4.9 x 9.9 x 4.7 in) – with mounting bracket attached
Pole Diameter Range
1 – 1.6 in (2.5 – 4.1 cm) with included clamp; up to 2.25 in (5.7 cm) with larger clamp
Power Consumption
12 Watts
Input Voltage
30 Volts
Security
Encryption
128-bit AES (CCMP mode)
Certifications
FCCID
Z8H-89FT0016
Industry Canada Cert
109W-0016
CE
EN 301 893 V2.1.1 (5.4 GHz), EN 302 502 V2.1.1 (5.8 GHz)
Antenna Patterns:
| Antenna Specifications | 5 GHz Specifications |
| --- | --- |
| Frequency Range | 4.9 – 5.970 MHz |
| Antenna Type | Panel |
| Peak Gain | 16 dBi |
| 3dB Beamwidth-Azimuth | 15 degrees |
| 3dB Beamwidth-Elevation | 30 degrees |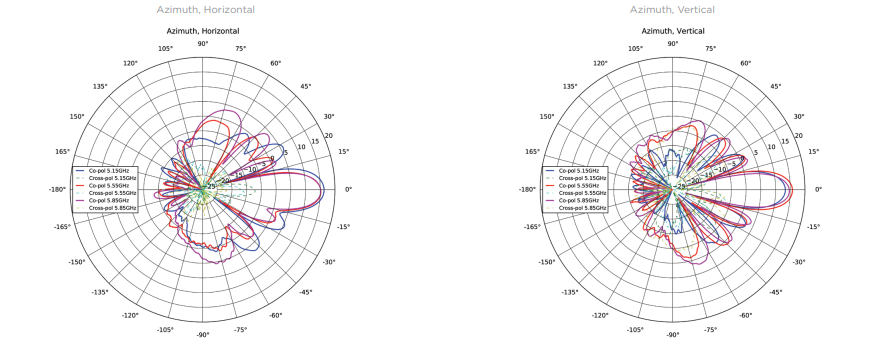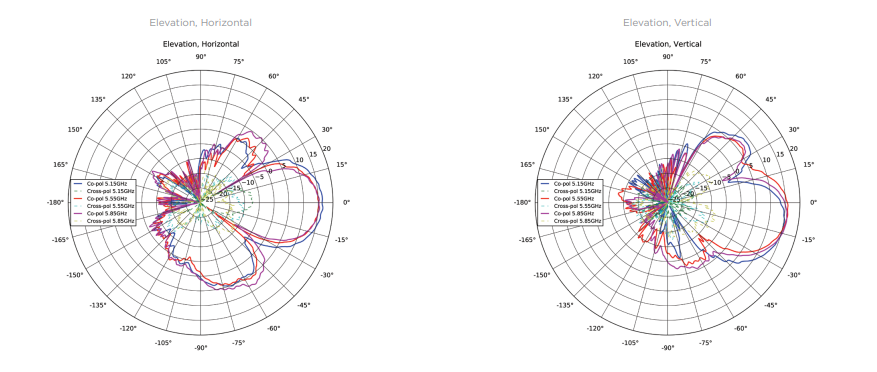 Pricing Notes:
Pricing and product availability subject to change without notice.
Cambium Networks Products
ePMP Force 300-16
ePMP 5 GHz Force 300-16 Radio (FCC) (US cord)
#C058910C112A
Our Price: $190.40