Cambium Networks ePMP Force 110

For high interference environments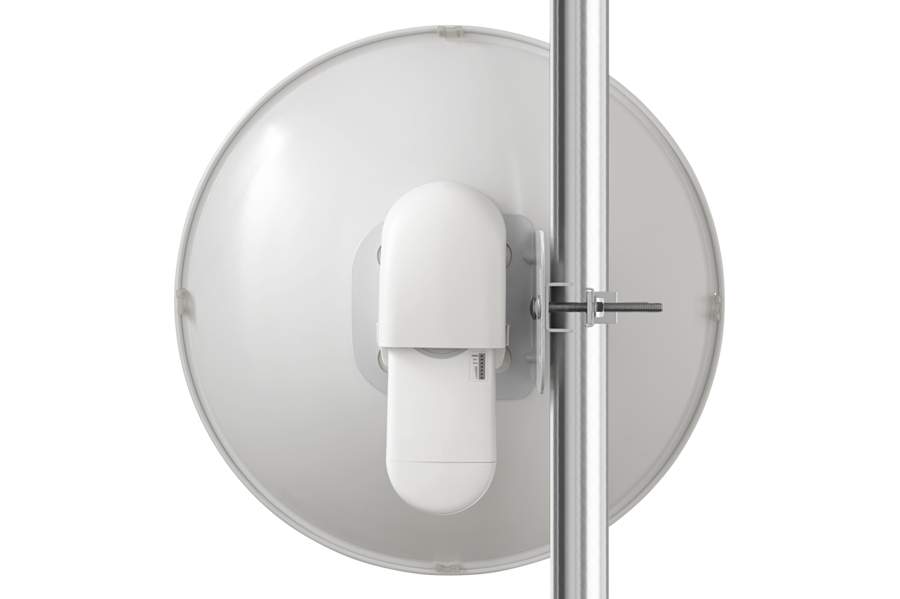 Cambium Networks Products
ePMP Force 110
ePMP Force 110 PTP - High Perf. PTP ROW
#C050900B051A
Our Price: $225.00
ePMP Force 110 PTP 5GHz
#C058900B052A
Our Price: $225.00
Click here to jump to more pricing!
Overview:
Wireless service providers and enterprises around the globe need affordable, reliable high performance links for their network backbone and to connect high value customers. As spectrum increasingly becomes a scarce commodity, finding the right broadband solution that optimizes the use of spectrum is critically important. These applications need a solution with low latency and superior packet processing capability in order to ensure high quality of service. The Force 110 PTP meets these stringent requirements at an affordable price.
The ePMP Force 110 PTP:
Delivers up to 220 Mbps of real user throughput
Achieves 2 ms of round-trip latency
Comes equipped with a high gain (25 dBi) dish antenna for long range
Has high processing capability for optimized throughput
Provides a 802.3af compliant Gigabit Ethernet port
Specifications:
ePMP Force 110 Specifications
Spectrum
Channel Spacing
Configurable on 5 MHz increments
Frequency Range
5 GHz 5150 – 5970 MHz (exact frequencies as allowed by local regulations)
Channel Width
5 | 10 | 20 | 40 MHz
Interface
MAC (Media Access Control) Layer
Cambium proprietary
Physical Layer
2x2 MIMO/OFDM
Ethernet Interface
100/1000 BaseT, rate auto negotiated (802.3af compliant)
Protocols Used
IPv4/IPv6 (Dual Stack), UDP, TCP, ICMP, SNMPv2c, NTP, STP, IGMP, SSH
Network Management
IPv4/IPv6, HTTPs, SNMPv2c, SSH, Cambium Networks CnMaestro™
VLAN
802.1Q with 802.1p priority
Performance
ARQ
Yes
Nominal Receive Sensitivity (w/FEC) @20MHz Channel
MCSO = -93 dBm to MCS15 = -69 dBm (per branch)
Nominal Receive Sensitivity (w/FEC) @40MHz Channel
MCS0 = -90 dBm to MCS15 = -66 dBm (per branch)
Modulation Levels (Adaptive)
MCS0 (BPSK) to MCS15 (64QAM 5/6)
Quality of Service
Three level priority (Voice, High, Low) with packet classification by DSCP, COS, VLAN ID, IP & MAC Address, Broadcast, Multicast and Station Priority
Transmit Power Range
-17 to +30 dBm (combined, to regional EIRP limit) (1 dB interval)
Physical
Surge Suppression
1 Joule Integrated
Environmental
IP55
Temperature
-30°C to +60°C (-22°F to +140°F)
Wind Survival
145 km/hour (90 mi/hour ) with antenna
Weight
4.1 kg (9 lbs)
Dimensions (H x W x D)
47 cm x 27 cm (18.5 in x 10.6 in)
Pole Diameter Range
5.7cm -7.6cm (2.25in - 3in)
Power Consumption
10 W Maximum, 7.5 W Typical
Input Voltage
23 to 56 V
Security
Encryption
128-bit AES (CCMP mode)
Certifications
FCCID
5 GHz: Z8H89FT00012
Industry Canada Cert
5 GHz: 109W-00012
CE
5.4 GHz EN 301 893 V2.1.1
5.8 GHz EN 302 502 V2.1.1
Antenna Patterns:
| Antenna Specifications | 5 GHz Specifications |
| --- | --- |
| Frequency Range | 5150 – 5970 MHz |
| Antenna Type | DISH |
| Peak Gain | 25 dBi |
| 3dB Beamwidth-Azimuth | 7 degrees |
| 3dB Beamwidth-Elevation | 30 degrees |
| Front-to-Back Isolation | >25 dB |
| Cross Polarization | >15 dB |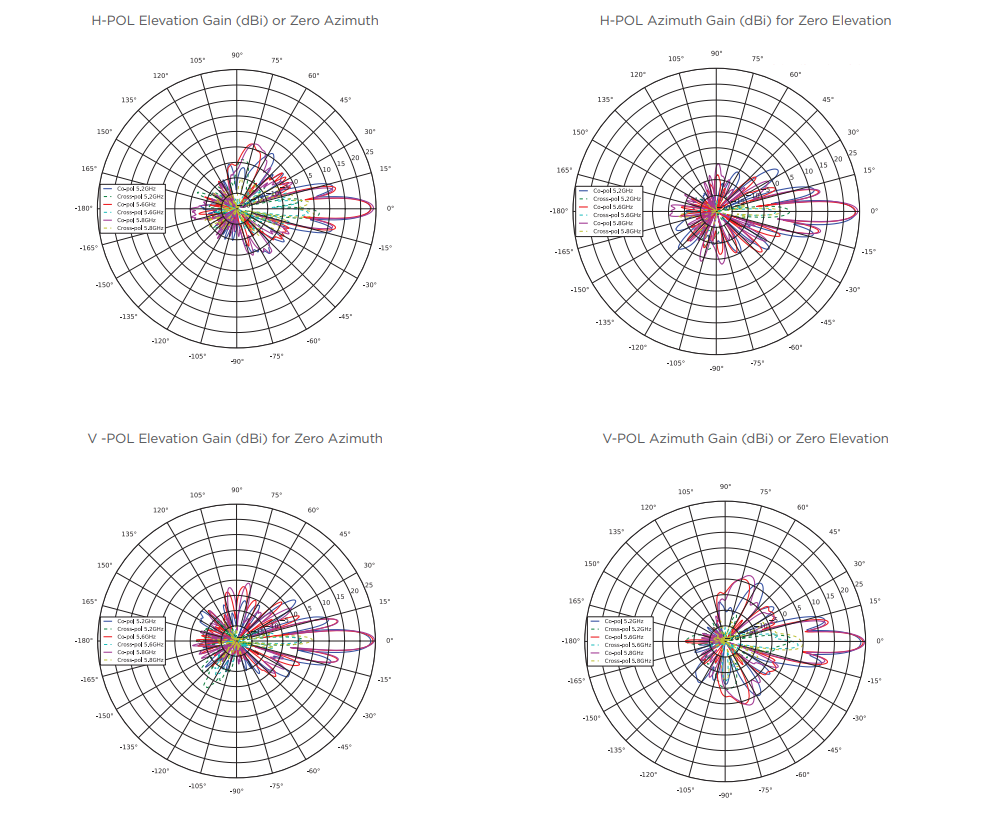 Pricing Notes:
Pricing and product availability subject to change without notice.
Cambium Networks Products
ePMP Force 110
ePMP Force 110 PTP - High Perf. PTP ROW
#C050900B051A
Our Price: $225.00
ePMP Force 110 PTP 5GHz
#C058900B052A
Our Price: $225.00