Cambium Networks ePMP 2000 Access Point

The Next-Generation Access Point with Unique Hypure Technology, Which Combines Intelligent Filtering and Smart Beamforming
Cambium Networks Products
ePMP 2000 Interferences
ePMP 2000 5 GHz AP with Intelligent Filtering and Sync (FCC)
#C058900A132A
Our Price: $723.35
ePMP 2000 5 GHz AP Lite with Intelligent Filtering and Sync (FCC)
#C058900L132A
Our Price: $389.85
Click here to jump to more pricing!
Overview:
ePMP has set the standard for high-performance, scalability, and reliability in harsh interference environments all at a compelling price. ePMP 2000 is the next-generation Access Point bringing interference tolerance to a whole new level with unique Hypure technology, which combines Intelligent Filtering and Smart Beamforming to deliver new levels of performance in the face of interference.
The ePMP 2000 System consists of high-performance, GPS-Synchronized Access Point (AP) Radio with Intelligent Filtering, a new compact high-performance Secotr Antenna, and an optional Smart Antenna.
Intelligent Filtering improves both receive and transmit performanc. It protects the network from off-channel interferers with a filter that dynamically moves around the channel. On the transmit side, it protects the RF environment by reducing off-channel transmission noise.
Smart Beamforming drastically reduces the effects of on-channel interference. The System learns the locations of each served Subscriber Module (SM) and forms a narrow beam toward the desired SM while that radio is transmitting in the uplink. This reduces the gain on the uplink for on-channel interferers that are transmitting at an azimuth angle dfferent than the SM, delivering performance gains never before seen.
Key Advantage:
Industry-Leading Interference Tolerance: Intelligent Filtering hardens ePMP 2000 to strong off-channel interferers and reduces off-channel noise for better radio co-location. Smart Beamforming with the optional Smart Antenna delivers dramatic performance improvements when dealing with strong co-channel interference.
Frequency Reuse: GPS Synchronization and Transmit Power Control allow for industry-leading frequency reuse.
Unmatched Performance and Scalability: With the efficient ePMP MAC protocol and advanced air-fairness scheduler, up to 120 simultaneously active Subscriber Modules can be served without performance degradation.
Key Specifications:
Supports up to 120 Subscriber Modules
Supports a wide frequency range: 5150 - 5970 MHz
802.3at compliant 100/1000BaseT Interface
ePMP 2000 Solutions:
So long, interference
Cambium Networks' ePMP 2000 takes interferencetolerant, high performance, and reliable wireless broadband to a new level with innovative technology and proven, deployed-worldwide equipment, keeping you and your customers happy for an affordable price.
ePMP 2000 is built from the ground up to provide high performance, reliably, in real-world interference-heavy environments. Powered by innovative Hypure™ technology, ePMP 2000 incorporates Smart Beamforming and Intelligent Filtering to help you deliver the services your customers expect in the face of heavy interference.
With the feature-rich ePMP foundation including frequency reuse enabled by GPS Synchronization, eFortify, 120 active subscribers per access point and 200+ Mbps of real-world achievable throughput, ePMP 2000 is designed, built and tested to reliably connect people, places, and things.
Example Use Cases
Wireless Service Providers (WISPs)
Rural connectivity
Municipal connectivity
Enterprise and campus connectivity
Enterprise
Wireless video surveillance networks
Industrial and mining applications
LAN extension
End-to-End Performance
ePMP encompasses a comprehensive range of subscriber modules, access points, and sector antennas to make sure your network performs at its best, from end-to-end.
Top Line Specifications
Reliable, consistent performance in real-world conditions
5, 10, 20, and 40 MHz channel bandwidths
200+ Mbps of real-world throughput
Up to 120 active subscribers per access point
Secure over-the-air communications (128-bit AES encryption)
Industry leading frequency reuse via GPS Synchronization
Configurable QoS for voice, video, and data
Up to 64km deployment range
Point-to-point and point-to-multipoint options (software configurable)
End-to-end cloud management with cnMaestro™
Why ePMP?
Consistent Performance
With industry-leading tolerance to handle outside interference, Automatic Transmit Power Control to control self-interference, and a proven worldwide ePMP MAC scheduling algorithm, ePMP provides consistent performance, no matter how many subscribers are connected. And thanks to Air Fairness, when one subscriber is performing poorly, it doesn't drag the rest down.
Frequency Refuse
Take that precious spectrum and multiply it across your network. With frequency reuse enabled by GPS Synchronization, ePMP scales to more customers with less spectrum, letting you expand your business while keeping your customers happy. Deployed worldwide and proven over years, it's the secret ingredient to a scalable network.
Return on Investment
Many operators find when they deploy a network, as it expands over time, they have to redesign it with new equipment once the number of subscribers reaches a certain point, ruining their return on investment plans. With ePMP, affordable doesn't mean cheap; build your network to last, from the start.
Application Flexibility
Configurable Quality of Service for voice, video, and data lets you offer the services your customers want at the level of service they need. Combined with adaptable modes of configuration that let you support many combinations of bandwidth allocation and latency, a network built on ePMP can handle any application.
Security
Wireless networks are insecure, right? Well, they don't have to be. With 128-bit AES encryption for all data transmitted across the wireless link, L2 and L3 firewall functionality, and secure management interfaces, ePMP won't be the weak link in your security chain.
Reliability
By combining highly reliable software, hardware and protocols, ePMP is designed to provide the best service possible for your customers for the long term. Industrial design and industrial-grade components mean your network stays up.
What is Hypure?
ePMP 2000 uses innovative Hypure technology from Cambium Networks. It's comprised of Smart Beamforming and Intelligent Filtering.

Smart Beamforming
With the optional ePMP 2000 Smart Antenna, Smart Beamforming virtually eliminates the impact of uplink co-channel interference. This has a dramatic effect on the network capacity, with up to 8x uplink throughput increases over ePMP 1000 in real-world conditions. By improving the uplink capacity, overall network performance is substantially increased.
Smart Beamforming dynamically creates a narrow, targeted beam to each subscriber, blocking out interference from other sources.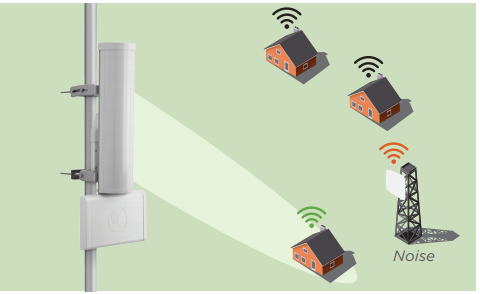 Intelligent Filtering
Built into the ePMP 2000 Access Point, Intelligent Filtering offers up to 20% uplink throughput increases over ePMP 1000 in real-world conditions. By blocking out adjacent channel interference, your network can focus on the signals it wants to hear rather than being distracted by all the noise around them.
Intelligent Filtering creates a dynamic filter, which wraps around the channel in use, shielding it from others.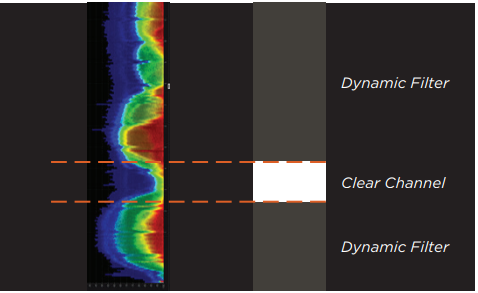 Specifications:
ePMP 2000 Access Point Specifications
Spectrum
Channel Spacing
Configurable on 5 MHz increments
Frequency Range
5 GHz: 4910 – 5970 MHz (exact frequencies as allowed by local regulations)
Channel Width
5 | 10 | 20 | 40 MHz
Interface
MAC (Media Access Control) Layer
Cambium proprietary and optionally standard 802.11n
Physical Layer
2x2 MIMO/OFDM
Ethernet Interface
100/1000BaseT, rate auto negotiated, 802.3at compliant
Powering Methods Supports
56 V PoE (included), standard 802.3at PoE Supply, or CMM4 with 56 V and 5 pin to 7 pin cross over cable adapter
Protocols Used
IPv4, UDP, TCP, IP, ICMP, SNMPv2c, HTTPs, STP, SSH, IGMP Snooping, LLDP, DHCP, RADIUS, NTP
Network Management
HTTPs, SNMPv2c, SSH, Cambium Networks cnMaestro
VLAN
802.1Q with 802.1p priority
Performance
Subscribers per Sector
Up to 120; Lite version limited to 10
ARQ
Yes
Nominal Receive Sensitivity (w/FEC) @20MHz Channel
MCS0 = -93 dBm to MCS15 = -69 dBm (per branch)
Nominal Receive Sensitivity (w/FEC) @40MHz Channel
MCS0 = -90 dBm to MCS15 = -66 dBm (per branch)
Modulation Levels (Adaptive)
MCS0 (BPSK) to MCS15 (64QAM 5/6)
GPS Synchronization
Yes, via internal GPS or CMM4 with 56 V and 5 pin to 7 pin cross over cable adapter
Quality of Service
Three level priority (Voice, High, Low) with packet classification by DSCP, COS, VLAN ID, IP & MAC Address, Broadcast, Multicast and Station Priority
Transmit Power Range
0 to +30 dBm (combined, to regional EIRP limit) (1 dB interval)
Recommended Antennas
Sector Antenna
ePMP Sector Antenna (C050900D021A) available
ePMP 2000 Smart Antenna
ePMP Smart Antenna (C050900D020A) available (complimentary; does not replace Sector Antenna)
Physical
Sector Antenna Connection
2 x 50 ohm, RP (reverse polarity) SMA
Beamforming Antenna Connection
2 x 50 ohm, RP (reverse polarity) SMA, DC coupled (powering antenna)
GPS Antenna Connection
1 x 50 ohm, RP (reverse polarity) SMA
Surge Suppression
1 Joule Integrated
Environmental
IP55
Temperature
-22 to 131 deg F (-30 to +55 deg C)
Power Consumption
20 W Mazimum1
Input Voltage
44 V to 59V
Weight
0.7 kg (1.5 lbs) without brackets
Dimensions (L x W x H)
22.2 x 12.4 x 4.5 cm (8.75 x 4.9 x 1.75 in) without brackets
Pole Mount Included
Yes
Environmental Cover Included
Yes
Security
Encryption
128 bit AES (CCMP mode)
Certifications
FCCID
Z8H80FT0020
Industry Canada
109W-0020
CE
EN 302 502 v1.2.1
EN 301 893 v1.7.1
1 The maximum power consumption of the Access Point is the same regardless of wheter the optional Smart Beamforming Antenna is equipped or not. This is because the Beamforming Antenna draws its power during the uplink cycle when the Access Point power consumption is not at its maximum.
Views: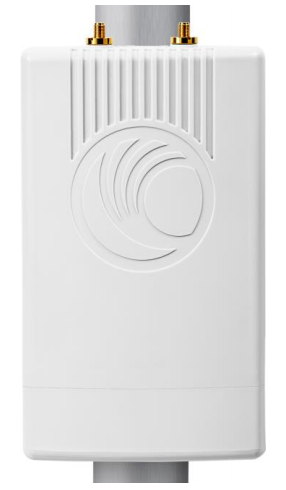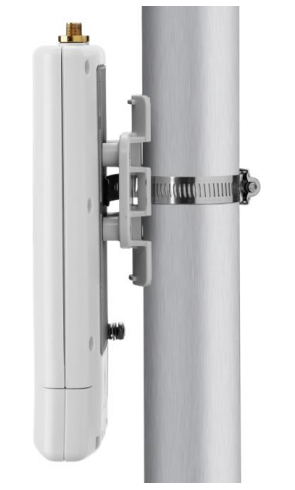 Pricing Notes:
Pricing and product availability subject to change without notice.
Cambium Networks Products
ePMP 2000 Interferences
ePMP 2000 5 GHz AP with Intelligent Filtering and Sync (FCC)
#C058900A132A
Our Price: $723.35
ePMP 2000 5 GHz AP Lite with Intelligent Filtering and Sync (FCC)
#C058900L132A
Our Price: $389.85