Cambium Networks Point-to-Multipoint (PMP) Broadband Solutions

Freedom is connecting people. Options for everyone from small business to enterprises.

ePMP 2000 Interferences
Interference is the only constant in wireless networking technology, so we built ePMP 2000 to deliver peak performance despite even the noisiest real-world environments.
Hypure Technology
Consisting of Smart Beamforming and Intelligent Filtering, Hypure is innovative technology to keep your network operating at its best in challenging real-world conditions.
Compatibility
Use the ePMP 1000, Force 180 and Force 200 subscriber modules proven and deployed across the world with ePMP 2000.
Frequency Reuse
With frequency reuse enabled by GPS Synchronization, ePMP lets you scale your network where others can't.
Scalability
Advanced, scalable scheduling mechanism supports up to 120 subscribers without degrading overall system performance.
Quality of Service
Multiple configurable quality of service levels let you support a diverse range of network services, with the performance your customers expect.
Security
With 128-bit AES wireless link encryption, L2 and L3 firewall rules, different user level support, and HTTPS/SSH support, ePMP provides enhanced security to keep your network safe.
ePMP 2000 Interferences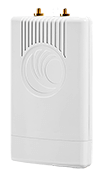 The ePMP 2000 Access Point is the core of the ePMP 2000 system, bringing a whole new level of interference tolerant performance to real-world networks at an affordable price. ePMP 2000 builds on the feature-rich, highly scalable performance of ePMP 1000, complete with Frequency Reuse enabled by GPS Synchronization.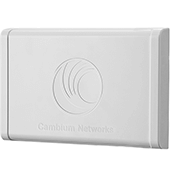 The ePMP 2000 Smart Antenna enables Smart Beamforming, a part of the innovative Hypure technology powering ePMP 2000 designed from the ground up to help real-world networks overcome powerful interference and maintain excellent performance.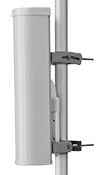 With a compact design featuring integrated ePMP Access Point and ePMP 2000 Smart Antenna mounting, a very high Front-to-Back Ratio of 35 dB, and a wide frequency range, the ePMP Sector Antenna is the perfect partner for ePMP 2000.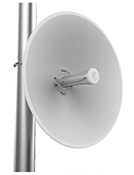 The High-gain Force 300-25 802.11AC Wave 2 solution provides 500+ Mbps peak throughput, always-on spectrum analysis, and local WiFi management.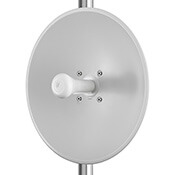 The ePMP Force 200 adds a subscriber module and point-to-point (PTP) radio to ePMP's 5 GHz line of products, designed to operate in high interference environments and provide superior throughput of over 200 Mbps of real user data.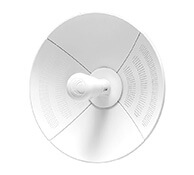 The Force 190 provides up to 200 Mbps throughput and low latency with a high gain antenna in a compact design.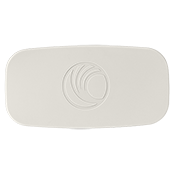 The ePMP Force 180 5 GHz subscriber module is the next generation of the ePMP 5 GHz Integrated Radio offering a higher-gain, integrated 16 dBi patch antenna.