Cambium Networks 30v Gigabit Surge Suppressor

Gigabit Surge Suppressor 30V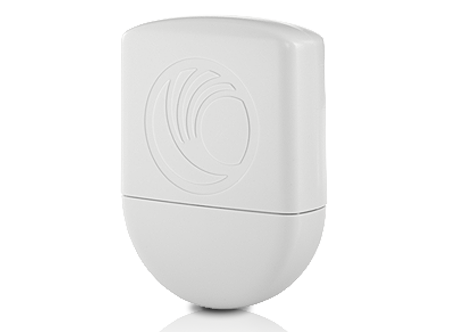 Cambium Networks Products
cnPilot Gigabit Surge Suppressor 30V
cnPilot Gigabit Surge Suppressor 30V
#C000000L065A
Our Price: $48.60
Click here to jump to more pricing!
Overview:
Cambium Networks designs outdoor wireless broadband solutions to operate in the toughest of environments. Lightning strikes are the most typical cause of system outages or failures of mast-mounted equipment especially when mounted as high as 300m. The Gigabit Ethernet Surge Suppressor is critical for lightning protection to minimize the potential for damage.
Network operators should always follow best-practices for grounding and lightning protection. Doing so will minimize network outages and reduce the associated costs of tower climbs and equipment repair/replacement.
The Gigabit Ethernet Surge Suppressor is compatible with the 450 and 450b (Subscriber Module), F180, F200 (other 30V Gigabit products). The unit ships suitable for mounting to a wall or pole.
Specifications:
30v Gigabit Surge Suppressor Specifications
Features
Transfer Rate
1000 Base T
Connectors
Two x RJ-45
Nominal Voltage
30V
Protection Mode
Line-to-line and line-to-ground
Surge Arrestor
TVS Diodes (Transient Voltage Suppression for longer operational life)
Surge Current Rating, L-G, total
216A, 10/1000us
Response Time
5 nanoseconds typical
Mounting
Pole mount or wall mount
Dimensions
4.6 in. x 3.4 in. x 1.8 in.(118mm x 87.5mm x 46.5mm)
Weight
0.34 lbs (156 gm)
Wind Survival
200 mph (321 km/hour)
Operating Temperature
-40° F (-40° C) to +140° F (+60° C)
Humidity
100% condensing
Environmental Protection
IP54 (Dust and Water Intrusion Protection)
Pricing Notes:
Pricing and product availability subject to change without notice.
Cambium Networks Products
cnPilot Gigabit Surge Suppressor 30V
cnPilot Gigabit Surge Suppressor 30V
#C000000L065A
Our Price: $48.60